I am a big fan of integration. I really like it when I can see that someone has thought long and hard about what would be useful to users and what platforms best fit that usefulness.
The electronics manufacturer Onkyo have produced a mobile application that allows you to control their devices from your chosen mobile platform.
Onkyo have been producing consumer electronics equipment for over 25 years now though I have to admit I hadn't heard of them until a few years ago. I recently had cause to purchase one of their products, the Onkyo TX-NR609 ( You can read a full review here: http://www.whathifi.com/review/onkyo-tx-nr609/user-reviews). Whilst looking around online I found that Onkyo have also developed an online community to support each of their product ranges, so there is support if I need it. More impressively though they have also created and released a mobile application to control your devices.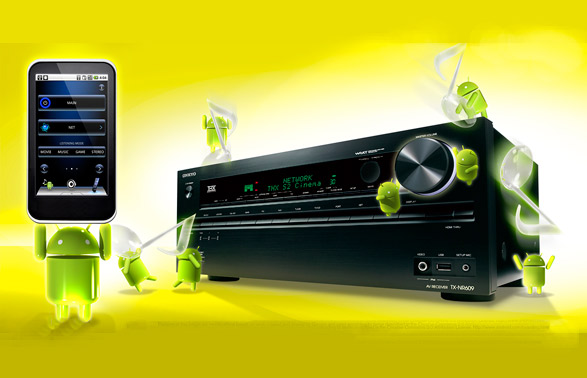 I simply installed the free application on a tablet and mobile phone and they both found and operate my AV receiver relatively flawlessly. Not only can I control the AV receiver but I can also read the data feeds from it so that I know what the Audio and Video streams being passed around are. Using the App I can also go through the management screens and reconfigure the receiver, so it really is a total remote control replacement.
It was this level of thought and integration that really had me impressed. Onkyo do not need to do this, they already produce award winning products. But do I prefer them now? Would I recommend them to a friend? Do I feel that they care about me, and that they have given me options in the use of their equipment? (the answer to all these questions is YES.)
My feelings towards them as a consumer now has a lot to do with the fact that they have gone that extra mile. They have engaged my in an unexpected and way, in a successful fashion.
By allowing me to engage with their products in a way I appreciate Onkyo have won me over, and that all came from one bit of clever thinking. So think about integration and the unexpected benefits it will bring to your customers.
Android link:
https://market.android.com/details?id=com.onkyo.onkyoRemote&hl=en
Apple link:
http://itunes.apple.com/us/app/onkyo-remote-2/id475639098?mt=8