The Samsung Galaxy 10.1 tablet has a screen that is easily capable of rendering full size website layouts, but the default view mode is as a mobile device. This means that you are served up the mobile optimised version of a website instead of the regular desktop experience.
The type of website you are shown is based on the 'User Agent' value, this is what the website is auto detecting your device to be.
If you want to browse websites just like you were on your desktop then change the 'User Agent' setting in the built-in Android browser. Follow the steps below:
1. Enter about:debug in the address bar in the browser. Press return. This won't have any visible effect but enables a debug menu in the options. (I saw the page icon change)
2. Select the options menu at the top-right corner of the screen
3. Select "Settings"
4. There should now be a "Debug" option on the left side menu
5. Select "UASTRING"
6. Choose your new User Agent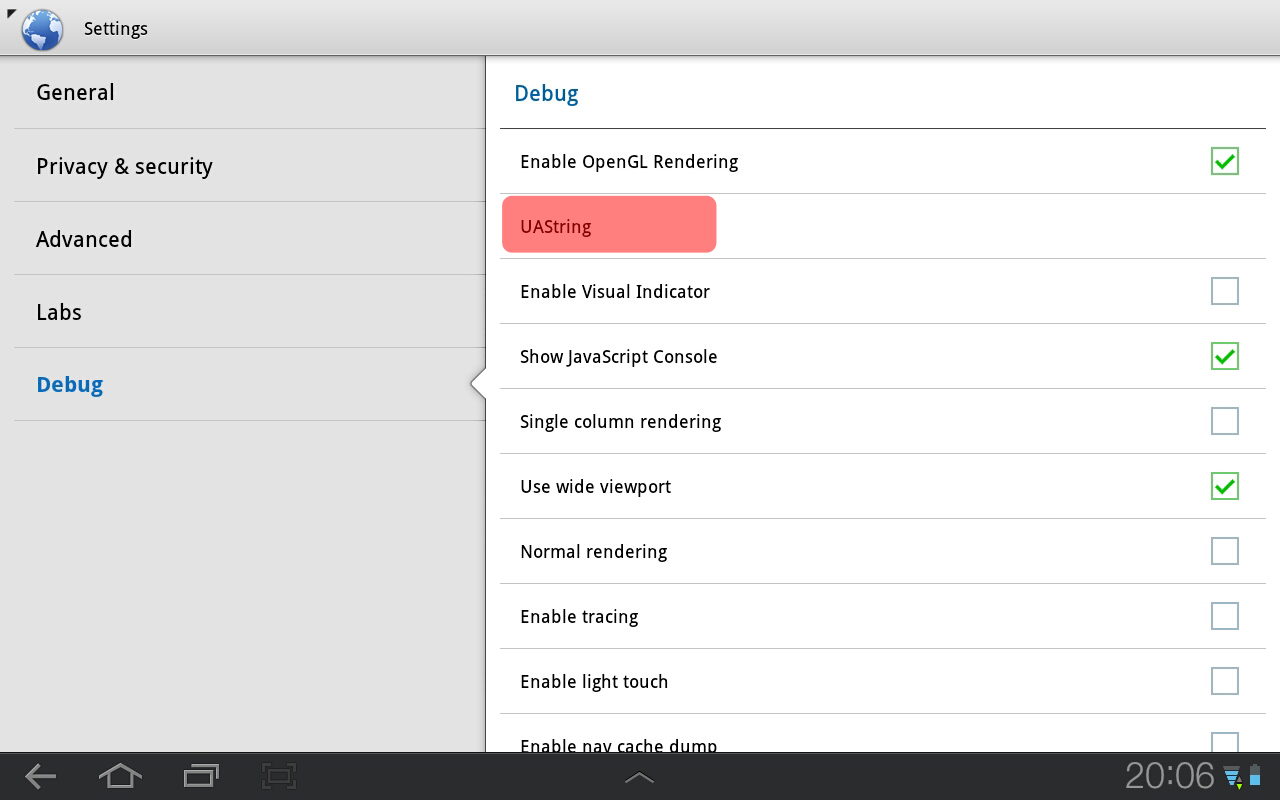 This appears to consistently fool websites as to what device you are on. I.E. they think you are on a desktop now.
This may work for other tablet devices, but I don't own any of them so I can't test it. It would be good if a Motorola or Asus tablet owner could try this.