I got hold of a Samsung Galaxy Tab 10.1 a few weeks back and it is amazing. But I've noticed a disturbing trend.
Android content is not universal. Sometimes it does not run in the same way depending on the device, other times it does not run at all.
Why is this? I'm not sure, but I bet iPad users never see the screenshot below.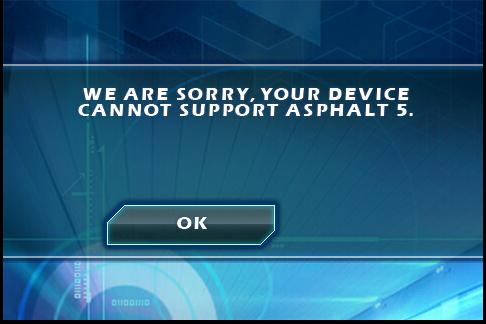 I'm a big Android fan. I love the platform and the ethos behind it. One of the things I've noticed working for a Digital Agency is that developing for the iPhone is harder technically but is actually a far simpler project. You build for iPhone and you build for iPad.
On the other hand building for Android is a mine field of variations in handset size and resolution. The number of times a new application has to be tested on different handsets and tablets is a serious issue to releasing commercially viable Android applications.
Android fragmentation will kill the platform. This is quite a sweeping statement but think of it like this. We aren't building Mobile Applications for a technical audience, we are building them for consumers, and consumers are a different breed.
As soon as consumers are challenged by the experience of using something they will abandon it. If there is a simpler solution they will use it. In this way Apple have the market sewn up (and I really hate saying that). Consumers should never seen a message like the one shown here, they don't give a rats ass about device specific variations, all they care about is that their device works in a simple and enjoyable way.
Lastly do not download Asphalt 5 HD for your Samsung Galaxy Tablet 10.1. It won't work.